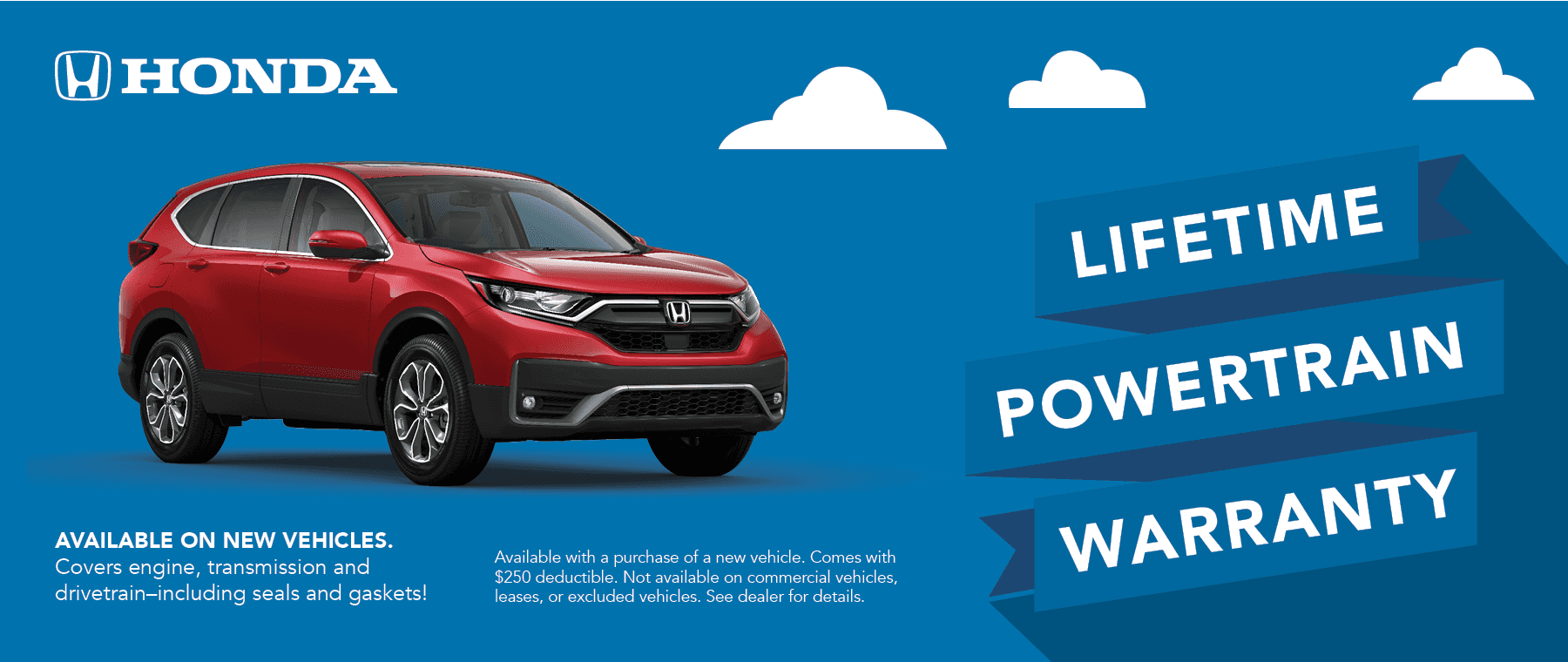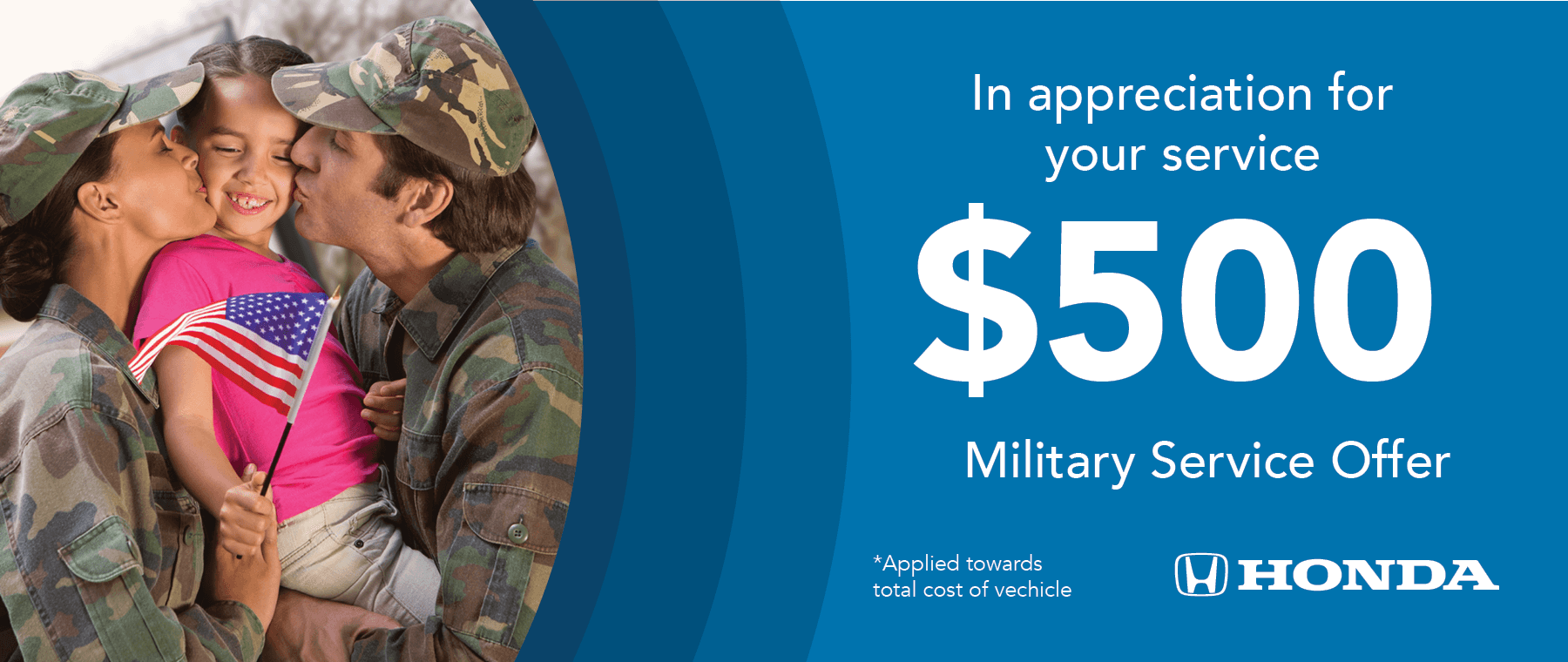 The Honda Military Appreciation Offer is limited to the 48 U.S. contiguous states, Alaska and Hawaii. (1) For well-qualified clients who meet the Military Appreciation Offer criteria, subject to approval by Honda Financial Services (HFS). Bonus offer applies toward any 2020 or newer model year Honda that are eligible for new vehicle rates when financed or leased through HFS. Vehicle must be new, unregistered and not previously reported sold. Only offered at participating dealerships. One $500 Military Appreciation Offer per vehicle. LEASE: $500 applied toward the cap cost of vehicle. Monthly payment and total due at lease signing are calculated after $500 reduction. Cannot be combined with Zero Due at Lease Signing program. PURCHASE: $500 applied toward down payment. (2) This offer applies to active duty and ready reserve personnel and their spouses. This offer also applies to eligible U.S. Military Veterans and their spouses within two years of separation from active service. U.S. Military Retirees are also eligible regardless of the date of separation from active service. Spouses of U.S. Military Retirees are only eligible within one year of their spouses' separation from service. All spouses must present proof of relationship. Gold Star Family members must provide official military service documentation supporting Gold Star Status. Please see dealer for list of accepted documents. (3) A valid Military Leave and Earnings Statement (LES) is required as proof of eligibility. During the term of a retail installment finance contract or lease with HFS, the Buyers may not take their vehicle outside of the United States without the prior written consent of HFS. During the term of the retail installment finance contract or lease, Buyers must notify HFS immediately of any change in Buyer's address. Offer valid through March 31, 2022, unless terminated earlier by HFS.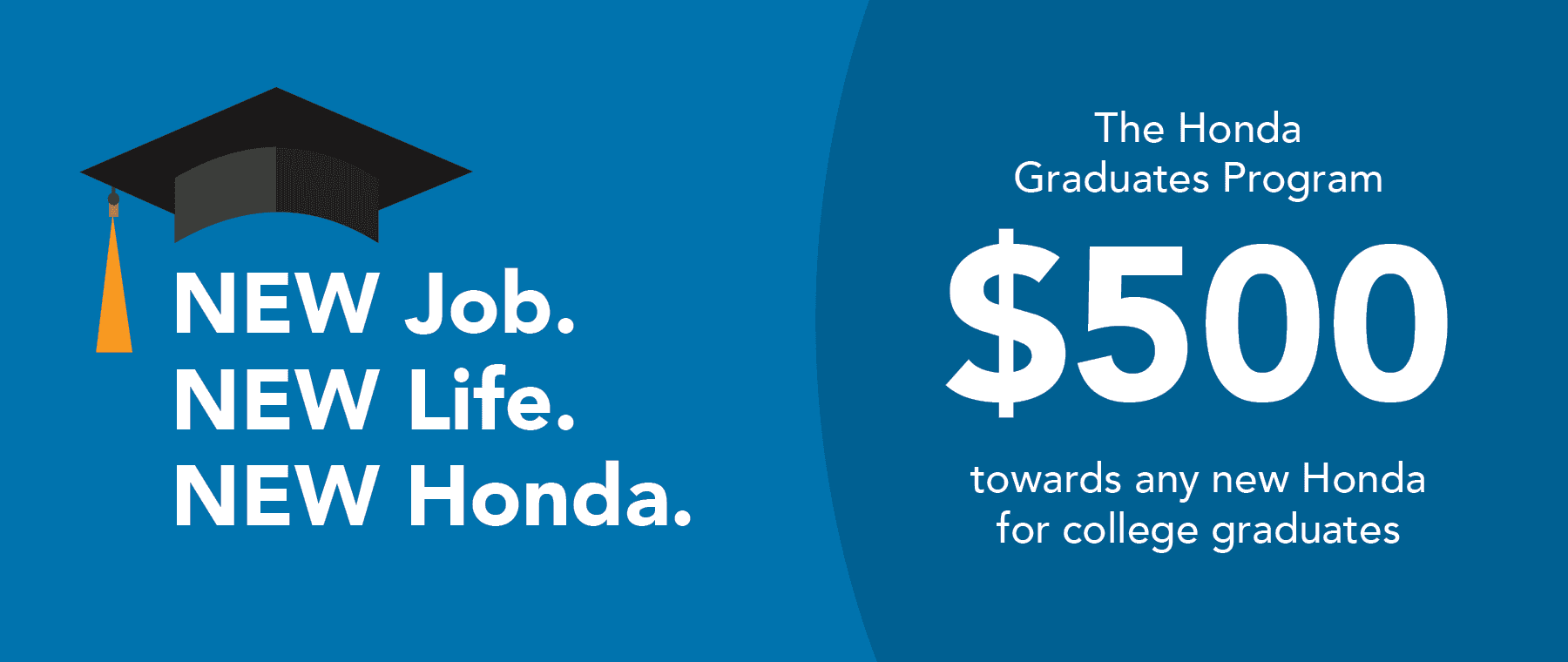 The Honda Graduate Program is limited to the 48 U.S. contiguous states, Alaska and Hawaii. [1] For well-qualified customers who meet Honda Graduate Program criteria, subject to approval by Honda Financial Services (HFS). Bonus offer applies toward any new 2020 or newer model year Honda when financed or leased through HFS. Only offered at participating dealerships. Only one $500 Honda College Graduate Bonus offer per vehicle. LEASE: $500 applied towards the cap cost of vehicle. Monthly payment and total due at lease signing are calculated after $500 reduction. Cannot be combined with Zero Due at Signing Lease program. PURCHASE: $500 applied towards down payment. Offer not valid on Honda Certified Pre-Owned Vehicles or used Honda vehicles. Offer valid through March 31, 2022, and may be terminated at any time. [2] Verifiable proof of employment or firm commitment from an employer with start date no more than 120 days from date of finance contract. Must have graduated in past two years or will graduate in next six months. No adverse credit history. Master's, Bachelor's or Associate degree from U.S.-accredited college or registered nursing school. Provide Honda dealer with credit and document requirements. [3] Option to defer first payment 90 days (60 days interest-free) is only available with traditional financing (not leasing).
Honda Certified Pre-Owned
---
We stock a large variety of Certified Pre-Owned Hondas and other brands. View our CPO Inventory!

View Inventory
Honda of Kenosha Reviews
Honda of Kenosha is very organized and efficient. Work was done fast and with great communication.
Great experience. Joe was very helpful. Service was performed correctly. Car was ready for pickup when promised.
Customer service with Rodney Parker was excellent! Lots of customers and Rodney was professional! So far my car is driving well.
Nothing but good things to say about Honda of Kenosha that's why I keep coming back
The dealership has a very friendly staff!!! They were extremely helpful. Another bonus the showroom was bright and cheery!
They were quite professional and easy to deal with. We went in only to do a recce but left with a brand new car
Appointment was quick for what I was there for!very accommodating at letting me reschedule to an hour later than originally scheduled!
Great experience with Sam!! He was supper friendly and answer all of my question. Excellent service!!!
Great service as always. Appreciate how quickly the problem was diagnosed and resolved, as well as the shuttle service provided to and from my home. So convenient!
I think your customer care is great. They handled the equipment problem and got me out in time for my appointment
Trevor was very attentive and easy to wrk with. The online salesman Anthony was did a great job.
Friendly. Personable. Efficient. Caring. On time. Very clean service center. Service agent was awesome. Also checked to make sure my vehicle was up to date on all services and informed me as to what service would be needed on next visit. I'm traveling. My service center is in Phoenix, AZ. Would love to be serviced by Honda of Kenosha all the time. Kudos for a job well done!!!
Great service great service writer as always Honda of Kenosha gives customer service including shuttle
Friendly staff. I was able to get my car in right away. Found the problem and fixed it.
Very professional, great knowledge and easy to work with.
I had very pleasant experience at the dealership. Salesman was very knowledgeable and helpful with the questions I had.
I was glad to use kenosha Honda service . I'm very happy with the service
Randy and the entire HK team truly provide first class service. Kudos to HK team for making the process simple, easy, and fair!
Excellent place to buy a car. Huge selection, very friendly staff, cars in outstanding condition (I bought a used one). Roberto was very helpful and flexible. Not only before we made a deal, but also few days after I bought my Odyssey when I wanted their service department to check something under my car. Excellent, excellent, excellent car buying experience.
Roberto was excellent, knowledgeable, honest and trustworthy. A wonderful person doing a fantastic job. We would definitely buy a car with him again!
Needed new ball joints in 2005 Accord all work performed well car runs good on time and budget
Listen to customer needs. Assist well. Provide full support in finding the right car. Trustworthy. And overall a good experience. Definitely will consider only Honda in future.
Although very busy they took time to go over work desired and post work performed in detail.
Jailene and the staff of Honda of Kenosha were great to my wife, daughter and I. They explained the Pilots features and answered any questions we had about the car and the procedure to purchase the vehicle. Thanks again. The Molina family.
Eric the sales man is great! Fast and very friendly. Great deals also. Highly recommended!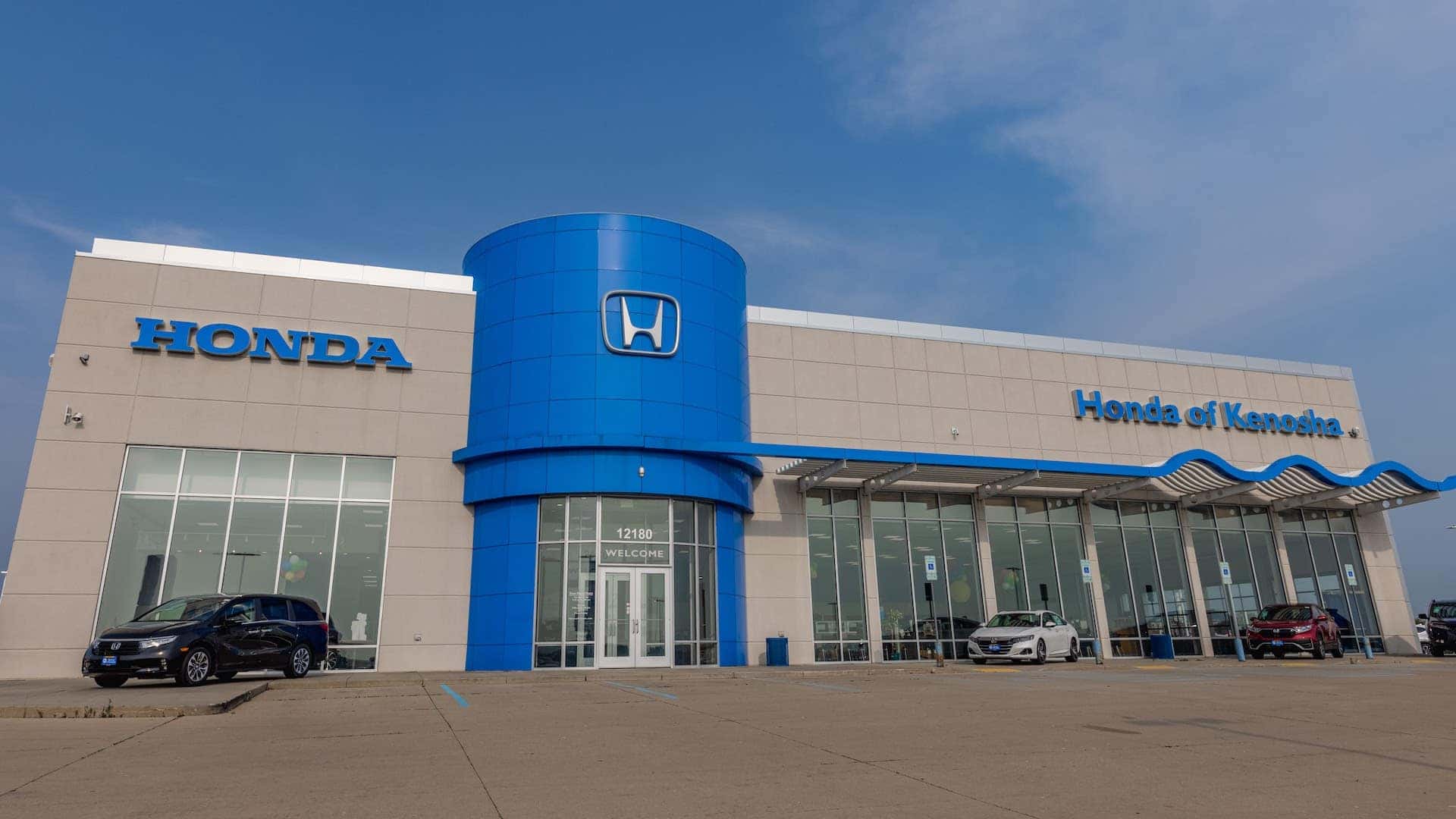 Welcome to Honda of Kenosha
As one of the premier Honda Racing car dealerships, our goal is to make your car buying experience the best possible. Honda of Kenosha's virtual dealership offers a wide variety of new vehicles to meet your driving needs. From trusted sedans like the Honda Civic and Accord to versatile SUVs like the Honda CR-V, there's something for every driver on our lot. Drivers who want even more power and space can opt for models like the Honda Pilot, Passport, Odyssey, and more. If you're looking to purchase your new dream car, you've come to the right place. At Honda of Kenosha, we pride ourselves on being the most reliable and trustworthy Honda dealer around. Our friendly staff is ready to help you choose the perfect vehicle with a hassle-free buying experience!
Used Models and Lease Offers
We're also proud to be one of the top used car dealerships Racine WI drivers can trust to find a quality and reliable pre-owned model. We even have a great selection of certified pre-owned Honda models for sale that have been thoroughly inspected and come with their own range of benefits. If you're looking for even more savings on new and recent models at Racine dealerships, we have outstanding Honda national offers, new vehicle specials, used vehicle specials, and so much more. No matter what Honda you need, you won't have to be running around to different Gurnee car dealers when you can find everything you'll need at Honda of Kenosha.
Dedicated Honda Finance Experts
When it's time to seal the deal on your next Honda purchase, you don't have to visit every Honda dealership Milwaukee has to offer because our dedicated finance team is here to help you find a lease or loan plan that fits your budget. Whether you want to know more about new and used car financing as well as Honda insurance and warranty options, our team is here to help. You'll even find online resources so you can get started like our secure financing application, monthly auto payment calculator, and vehicle trade-in value tool.
Certified Honda Service and Parts
To ensure your Honda stays in top condition no matter where the road takes you, our Honda dealership in Milwaukee allows drivers to access our full Honda service and parts center where they can find quality maintenance that will have them back on the road in no time. Rely on routine maintenance like oil changes, battery installations, transmission flushes, brake replacements, tire rotations, and more to keep you moving. You can also find OEM Honda accessories to make your vehicle all your own and save on your next visit with our service and parts discounts
.
Discover More at Honda of Kenosha
Now that you've had to chance to learn more about all the ways you can upgrade your ride, are you ready to hit the road in your next Honda on Bristol roads? Contact us today for more information and to experience your favorite Honda models for sale at our dealership!
Get Directions
We are located at: 12180 77th Street Bristol, WI 53104